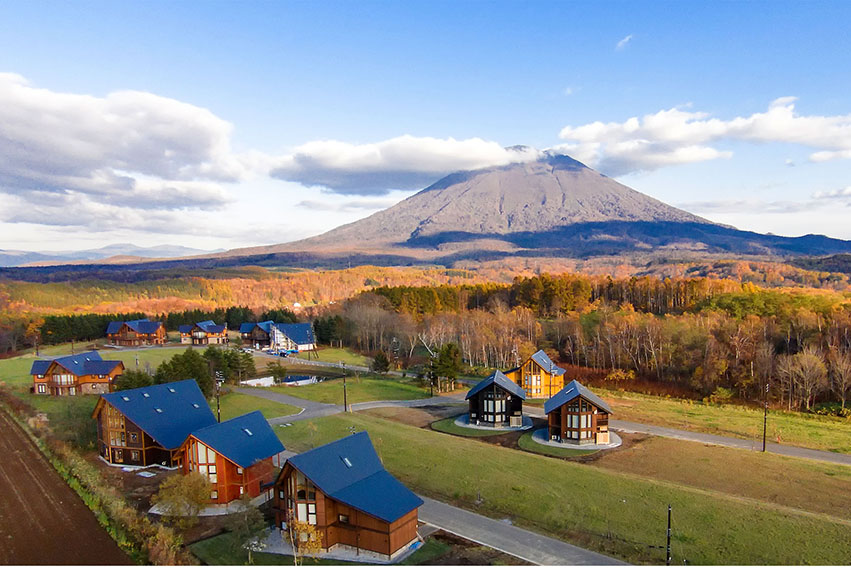 Mt Youtei
Mt Youtei's serene presence dominates the skyline, constantly changing according to the season, the weather, the time of day. The beautiful scenery of Niseko spreads out from the foot of Youtei across to Mt Annupuri, creating the ideal conditions for the cold winds of winter to release powder snow onto the snow fields for sports enthusiasts to enjoy.
Pastoral beauty
As the snow melts and the ski-lifts start to carry mountain bikes instead of skiers, the colors of the countryside start to reveal themselves. Green trees, the green and gold of farmers' crops and pink flowers unfold across the land. Fresh fruit and vegetables garnish the tables of restaurants and cafes. Grass-fed dairy herds provide ice-cream and other delicacies.
Book now to enjoy – don't miss our special offers for this season!